Supporting the Print Needs
of Your Hybrid Workforce

Finding the right print solution for your new hybrid workforce isn't always easy if you go at it alone.  To support a proper hybrid work environment, employees need access to suitable all in one printers that are easy-to-use and set up. Trying to figure out a new approach to managing and maintaining machines, controlling toner purchasing, and how to support employees can be overwhelming. Equip your hybrid workforce with the right devices and resources for optimal productivity post-pandemic.  
Workspace Optimization:
Office, Hybrid, Remote
No matter what work environment your business has, STS can help you decide what equipment you need, where you need it, how to secure it and provide support to your employees.
Securing printed data and the devices

Sustaining device and IT support for remote employees 

Getting the best price on all-in-one printers, laser printers and other office print equipment
HP + STS provides hardware, service and security solutions for any business
Remote employees need multi-functional printers to securely print, scan, and fax to seamlessly perform their job functions. With HP's B&W or color laser all in one printers and STS's service, your employees will experience the same quality printing they had in the office – at home.  
Explore the Benefits of Managed Print Services
Get the most out of your print device investment and create a long-term strategy focuses on cost control and printing efficiency. STS MPowerPrint managed print services supports HP printers and multi-function devices with sales, installation, maintenance, and supply replenishment to help you keep your print fleet running smoothly. With MPowerPrint services you get: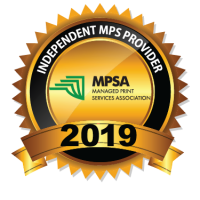 Dedicated service technician and onsite services
Cost control with predictive toner replacement proactive consumable replenishment
Device optimization including asset tagging and print fleet monitoring for performance analysis and repairs
Prolong the life of your printers and copiers with regular fleet status reviews
Get support and management for your HP printers – starting with a free print fleet analysis and support strategy by filling out the form on this page today.
Together, HP + STS provide hardware, service and security solutions for businesses of all sizes
See how the Bradley Corporation and Southern Hills Community Bank used MPowerPrint powered by STS to streamline their printer fleet. As an HP Amplify—Power Services partner, STS can provide competitive pricing on new HP models and come up with a plan for your business in a secure manner.
Start Updating Your Printer Fleet to Match Your New Workforce Structure.  Complete the form on this page or call 800‑627‑1044 now.