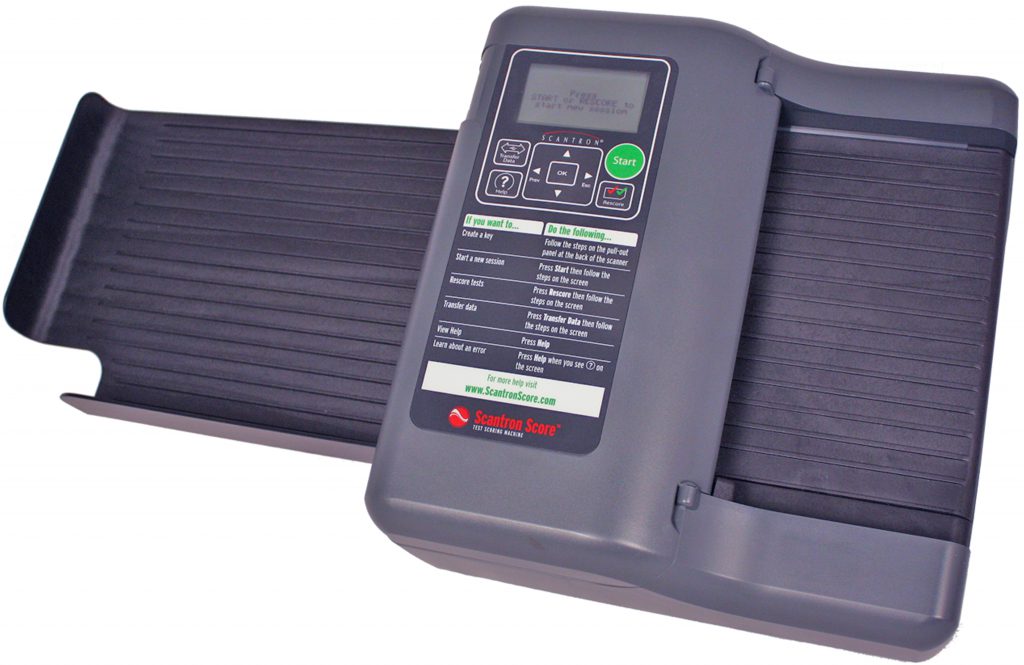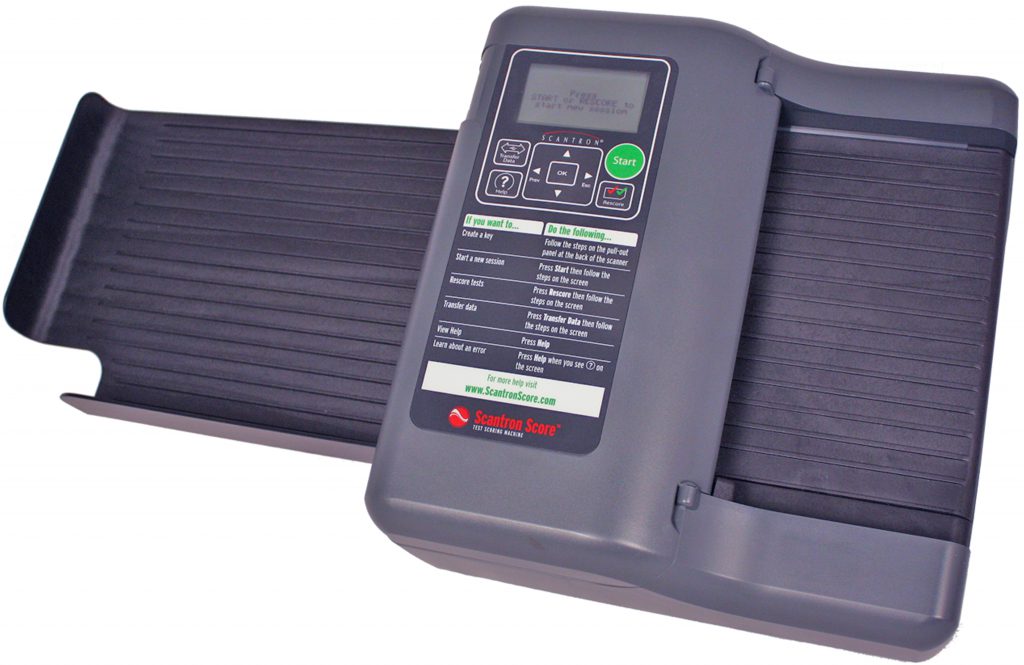 Product Overview
Scores 200-question objective tests (multiple choice, true/false, matching). Prints an error mark or the correct answer next to the wrong answer. Prints the total number of wrong answers as a raw score or percentage and raw score. Prints a serial number identifying each form.
Test Scoring
Easy Result Transfer
Item Analysis
Performance-Based Scoring
Ballot and Survey Tabulation
Scan Area
Physical Description
Length: 24.25″
Width: 12.0″
Height: 12.0″
Weight: 7.4 lbs.
Environment
Operating Temperature: 60° to 85°F (16° to 29°C)
Humidity: 40% to 60% (non-condensing)
Power
100-240 VAC (-10%, +6%), 50-60 Hz
US 3-prong plug
15 Amp dedicated circuit
Power Consumption
Active: 13W (max)
Sleep: 4.3W
Off: 0.2W
Regulatory Compliance
UL Listed
RoHS Compliant
Class 1 LED Product
Image Sensor
Contact Image Sensor Array
Light Source
Infrared LED's (pencil read)
Display
128 x 64 pixel graphic LCD
Paper Handling
3 3/8″ X 5″ to 8.5″ X 12″
Output Stacker Capacity
30 sheets
Scanning Rate
40 sheets per minute
No PC Required!
All you need is a nearby grounded electrical outlet and you're ready to scan and score test forms.
If You're Using Scantron ScoreIT
Scantron ScoreIT is designed for use with a K-12 classroom and test size of less than 75 students. Other software, such as Remark, may be purchased for use with larger tests or classroom sizes. Scantron ScoreIT requires:
Windows 8 or 10 (32- or 64-bit)
1 GHz or faster processor
2 GB RAM
5 GB available hard disk space
Microsoft Excel 2003 or above.
NOTE: Microsoft Excel 2013 is not supported due to an Excel bug, which was resolved in Excel 2016.