We can help make your systems safe with a Windows 10 upgrade
It's been a busy year; it's been a challenging year.  It's also been a year of pivoting and reacting.  We know that a lot of you might not have had the time or focus to upgrade to the safety of Windows 10.
We can help you.
As you know, as of January 2020, Microsoft no longer supports Windows 7.  The further we are away from that date, the more at risk your system is if you're still running Windows 7.  It's logical that a system without security updates and vulnerability checks during the past nine months is more susceptible to the ever-dangerous and ever-present cybersecurity threats of hacking, malware, and more.
If you're concerned about any of the following issues, you need to upgrade now.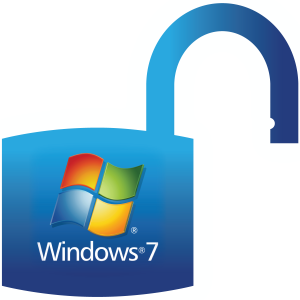 User interaction is no longer required for direct access to Windows 7 computers. This means hackers can easily exploit your system without you knowing.
Since Microsoft is no longer providing security updates for Windows 7, all Windows 7 computers are vulnerable to malware.
If your company is subject to security rules, any Windows 7 computers are out of compliance.
As your applications and device drivers are upgraded and enhanced for compatibility with Windows 10, your Windows 7 machines may no longer support those crucial tools.
Your antivirus may not protect you from every attack. Hackers know Windows 7 support has ended.
Avoid potential higher future costs and risk exposures. Scantron Technology Solutions has helped thousands upgrade to Windows 10 before and since January 2020. We're ready.  Don't wait.
Windows Upgrade Resources
The following resources can guide you in your planning, procurement, implementation, and support of secure Windows networks.
---
On-Demand Webinar
Windows 10 Migration in the Real World: Solving Migration Issues
Presented by Dave Koopmans, Solutions Engineering Manager, STS
Many organizations postponed Windows 10 upgrades as much as possible, while others have critical dependencies that prohibit the move. What should you do?
Learn how actual companies have addressed and solved their Win10 migration challenges with help from Scantron Technology Solutions. Dave will address the real concerns for late adopters (and those who have recently migrated): operational costs, budget, recovering value from hardware investments, the threat of using "unsupported platforms" and how to mitigate the risk.
---
On-Demand Webinar
IT Security Myths & Mayhem: Fighting FUD
Presented by Dave Koopmans, Solutions Engineering Manager, STS
Ignore the hype. Learn what goes into developing a solid network security model and be proactive while keeping to a budget.