Update with Lexmark.
Optimize with MPowerPrint.
Buy or lease a new Lexmark device and implement a successful print management strategy.
Do your multifunction printers or standard laser printers leave you wanting more capabilities or better performance with enhanced security features? We've got your printer! The newest Lexmark printers are equipped with advanced security tools, installable security solutions, and improved performance tools.
When you buy or lease a Lexmark printer with Scantron, your agreement will include MPowerPrint managed print services, including:
Expert strategy recommendations
Comprehensive management and optimization of your printer fleet
Onsite service
Just-in-time consumables replenishment
Cartridge recycling
Ongoing consultation and reporting
Start Developing Your Print Strategy
Move out of reactive mode. Contact us using the form below to develop a sensible print management strategy for your company.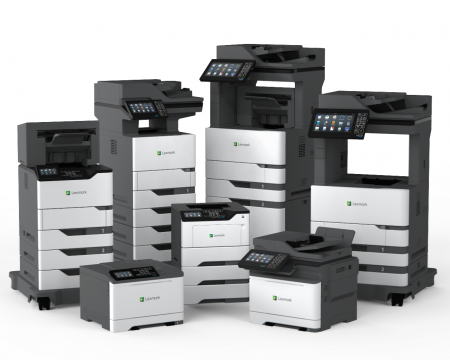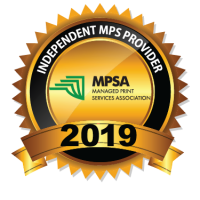 Example Lexmark and Scantron Customers
8 out of 10 global retailers are Lexmark customers.
Companies of all sizes and industries choose Lexmark devices and Scantron Managed Print Services. Whether you have one multifunction device or hundreds, a single location or thousands, you can control costs, enjoy better performance and availability, capitalize on our just-in-time consumables, and relieve your in-house IT resource from reactive mode!
We place great faith in the dependability, security, and durability of Lexmarks in stressful, high volume environments. These are just a few examples:
Transportation, Freight, Supply Chain & Logistics
Customer since 2011, nationwide locations
Support nearly 500 devices at 78 sites in USA

Lexmark printers and MFPs
Line and thermal printers
Regional Bank
Customer since 2012, regional locations
99 sites including corporate, back office and branches
566 printers currently on maintenance, including 150+ Lexmark units
Automotive
Customer since 2002, nationwide locations
1,071 sites
4,800+ printers including multi-function and label printers on maintenance

Nearly 3,000 Lexmark printers across all locations
Home Goods
Customer since 2005, nationwide locations
1,425 sites
Nearly 14,000 printers including multi-function, thermal label, lasers
Bottling and Food Service
Customer since 2007, nationwide locations plus Canada sites
130+ sites
1,000 printers including laser, line, and thermal
Start the conversation!
Don't see a form? Try refreshing your browser window or send us an email.
Thank you! The information has been submitted successfully.