This webinar explores the fourth dimension of teaching quality: outcome. We will:
Discuss the unique needs of evaluating student perception of outcomes
Identify how to improve the validity of student self-assessment
Explore the results of a real-world student assessment program
Watch the recording and learn more about the 4th dimension of evaluations. Webinar includes a handout of the slides presented.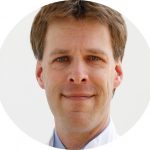 Special Guest Speaker!
Dr. Tobias Raupach, MME
University Medical Centre Göttingen, Germany University College London, UK