Scantron Analytics
An Integrated, Dynamic Reporting System at Your Fingertips
Because today's educational environment heavily relies on metrics to drive curricular and instructional decisions, it's vital to have access to data.  Scantron Analytics unifies your data into a single place, so you can explore results dynamically and uncover new correlations.
Scantron Analytics delivers up-to-date information through highly visual, easy-to-understand dashboards. Scantron Analytics simply stores data you're already collecting, sourced from a variety of educational systems, in memory—no need for an expensive data warehouse.  Important trends and previously hidden connections jump out, so you can spend your time developing creative solutions instead of trying to make sense of rows and columns of numbers.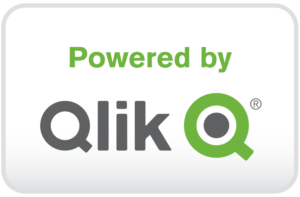 New eBook Available
Paths to Success: Are Your Students on Track?
You see students in transition: from grade to grade, one level of school to another, or simply new to your district. They often need help, but it's not like they'll tell you directly. How can you identify students who are struggling while there's still plenty of time to help them? Analytics can give you the data you need and suggest a path to get and keep students on track. Explore four common scenarios and learn how a robust analytics solution makes it easy to identify and remediate struggling students.
Need to identify at-risk students faster? Try an Early Warning system
Scantron's highly visual Early Warning System in Scantron Analytics quickly summarizes trends in your at-risk student population, while also enabling you to focus on individual students. Based on research studies into at-risk students, Scantron combines ten indicators in our Early Warning System, including attendance rates, behavior incidents, and course performance (commonly referred to as the ABCs of early warning). All of this data are tracked by marking period so you can identify and respond to issues as they occur.
Scantron's Early Warning System presents these indicators as part of an interactive dashboard, so you can drill down to individual students and determine suitable interventions to prevent dropouts based on real data—fast. Our system is configurable, so you can add the indicators and threshold values you have found to be most reliable. You can also configure the definitions of "At-Risk" and "On Track" based on your specific needs.
"Tying in assessment results to all our other student data has been instrumental in driving instruction and intervention. Scantron Analytics makes data easy to use."
"Sometimes I don't know what questions to ask, but I find stuff [in Scantron Analytics] that makes me start asking questions. It's very cool!"
"In an instant, I can pull a report that shows the standards my students have attained and not attained. I am able to quickly provide intervention to individual students or a group of students. This data drives my instruction and allows me to meet my students' individual needs and move them to the next level of learning."
"With Scantron Analytics, we can look at our data from multiple perspectives as if through a camera lens. We can zoom in to analyze a particular student, or zoom out for a broader view of the class, school or district."
"We are excited to use this platform to help our teachers learn to drill deeper and better serve our students; the possibilities are there for great advances!"
"Scantron Analytics is the best tool I have ever seen to help drive instruction. Having the ability to see data in real-time is paramount to providing interventions to all students. I look forward to the great things our teachers will be able to do with this new tool."
"We went from data review taking days using spreadsheets to minutes using Scantron Analytics. We're not only able to answer our original questions more quickly, but we're now able to dig deeper and answer questions we couldn't even have asked before."
"I love the way Scantron Performance Series establishes a learning path that can be easily tracked throughout the school year by measuring academic gains, not a 'one and done' test score."