Key Solutions
Monitor, Analyze, And Predict Student Growth
Quality interim assessments are critical for tracking student learning progression, growth, and grade-level subject attainment. However, collecting student data is pointless unless data is translated into insightful information. Student data should be analyzed from every angle. This is the key to evidence-based decision-making in both the classroom and the boardroom.
You have probably used Scantron's accurate and reliable scanners and forms, but did you know that Scantron's assessment solutions go way beyond bubble sheets? We are also a leader in online assessment, analytics, and survey, delivering more than 100 million assessments online since 2008. In fact, Scantron's computer-adaptive testing was one of the first of its kind! We're committed to meeting you where you are and helping you get to where you want to be. Think outside the bubble and explore Scantron's online assessment and analytics solutions.
Supporting one or more CTE programs? Scantron assessments can support a wide variety of test subjects, including for career and technical education. Create content practice tests, mid-course checkpoint exams, and pre-certification exams. If you need help creating test content that aligns to common CTE subject area standards, our assessment development expert stand ready to help you at any point of the assessment development cycle.
Scantron is here with complete solutions to turn data into knowledge educators can really use.
Scantron is a proud sponsor of the New Jersey Association of School Administrators!
MONITOR
Monitor student achievement and growth with a balanced assessment system. Use Performance Series' computer-adaptive approach to measure core subject proficiency regardless of grade level. Use Achievement Series' fixed-form tests to measure on-grade proficiency in core and expanded subjects.
Aligns to New Jersey state standards
Delivers multiple scores for universal screening, norm group comparisons, and  more.
Integrates with your SIS
Directly connects test results with targeted instructional resources.
Incorporate paper testing using Scantron scanners and forms.
ANALYZE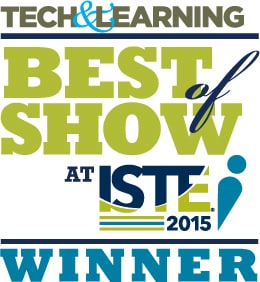 Interactively explore your data with Scantron Analytics for a more complete student picture.
No data warehouse needed; include data from multiple sources
Dashboards provide easy snapshots
Monitor college and career readiness in real time
Identify and intervene with at-risk students faster using our Early Warning System
PREDICT
Predict student performance with Scantron Analytics and Psychometric Services.
Early Warning System:

Customizable indicators and risk thresholds
Easily view changing profiles

Predictive validity and other psychometric studies and services
Identify and address school environment issues using My Student Survey:
Student evaluation of teacher practice
School safety and other environmental issues
Staff and parent engagement

Fatal error: Allowed memory size of 134217728 bytes exhausted (tried to allocate 20480 bytes) in /opt/wordpress-4.9.8-0/apps/wordpress/htdocs/wp-includes/wp-db.php on line 1972