More and more Catholic schools are deciding whether to shift their assessment strategy from paper to online. This can be a large undertaking, but it doesn't have to be overwhelming or scary. Watch the recording and learn how Dr. Leslie Lipovski from the Catholic Diocese of Arlington made the transition from paper to online testing.


You'll learn
Why the diocese decided to switch
How the process went
Lessons learned from the transition
How Scantron's experts provided support for the transition and beyond
About the Speaker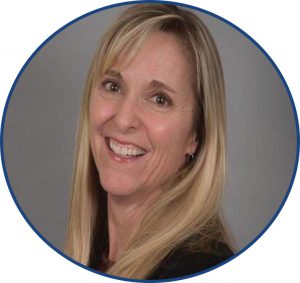 Leslie Lipovski, Ph.D., has more than twenty years of experience in education, both in public and private school sectors. Dr. Lipovski holds a bachelor's degree in speech and English, is certified to teach English (6-12) in both Texas and Virginia, a Master's degree in Educational Administration and a Ph.D. in Curriculum and Instruction from The University of Texas at Austin. She has taught at both the middle and high school levels, teaching English and Speech. In addition, Dr. Lipovski has taught at the university level where she instructed methods courses for secondary teachers and supervised student teachers in the Fairfax County school system.
Dr. Lipovski currently serves as the Assistant Superintendent of Curriculum for the Catholic schools in the Diocese of Arlington. In her position, she has spearheaded and implemented the online testing program for the elementary schools, established a curriculum review committee for secondary schools, and reviewed and edited curriculum for all the schools in the diocese. She also serves as an adjunct professor at Marymount University, where she teaches in the College of Education.
Ask about Performance Series