Maximize Your Microsoft 365 Security
Get the tools you need to stop sensitive data from leaving your organization
March 11, 2021 • 
1:00 PM EST
Even though Microsoft 365 has built-in baseline security, businesses should take additional  security measures to harden their environment against threats. Some businesses stop at the bare minimum; using only 10% of the available security features.  In fact, Microsoft 365 Business Premium, E3 and E5 protect against data loss, and enabling safe sharing outside of your organization.
This virtual session was designed to identify the steps commonly ignored but critical to securing your Microsoft 365 environment. Register for the session. 
Who should attend this session?
Companies that rapidly deployed Office 365 to support the abrupt shift to support work-from-home
Business leaders concerned their data isn't 100% secure in the cloud
Anyone who wants to maximize their Microsoft 365 security features
During this 30-minute virtual session, you will:
Uncover the overlooked Microsoft 365 security features
See the compliance and protection benefits of Microsoft 365 Business Premium, E3 and E5
Learn how to guard against cyber-attacks and what to do if a breach occurs
Join security expert Arturo Romero as he guides you through maximizing your Microsoft 365 security – register now.
Security Expert and Speaker: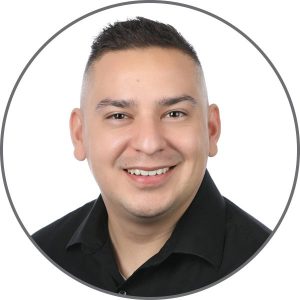 Arturo Romero, Sr. Security Engineer, Scantron Technology Solutions