2020 has provided unprecedented challenges for educators, students, and families throughout the country. With schools rapidly moving to online learning in Spring 2020 due to the COVID pandemic, many districts cancelled the standardized testing that normally takes place in the Spring.
Now, with schools back in session (whether in person, online, or through a hybrid model), educators are left to wonder where student progress left off once traditional in-class learning was suspended. Did students meet state benchmarks? Where do the knowledge gaps lie? Which students need the most assistance, and in what subject areas? These questions, which are typically answered by summative assessments, are now part of a guessing game for educators who are already under the stress of trying to effectively teach our youth during a pandemic.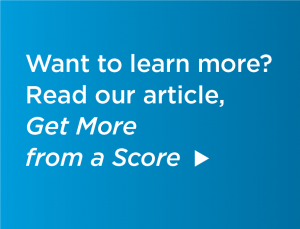 Conducting formative and interim assessments now can provide the level of detail educators need to drive their students' education forward. Technology allows for assessments to be provided remotely, with a variety of authentication factors used to ensure the identity of the test taker, while also protecting the sensitive data being gathered as well as student privacy. The ability of these assessments to provide informative, personalized data is key to determining where students need assistance. Test results can also be directly connected to a variety of educational resources to assist teachers with group lessons and individual learner activities.
For educators, implementing these assessments should include the following steps:
Start using computer-adaptive assessments right away to capture a current baseline, and at regular intervals throughout the year to measure current achievement and ongoing growth.
Use targeted, short quizzes to measure end-of-unit achievement, individual lesson comprehension (both remote and in-person) and attainment of specific skills.
Review test and quiz results upon completion, and plan instructional next steps based on the individual and class patterns revealed.
The longer educators wait to establish a student and classroom baseline, the wider the education gap threatens to become. The impact of COVID on education will likely be felt far into the future. Finding new ways to re-establish student achievement baselines now can minimize the long-term impact of COVID on education later.
Scantron's affordable assessment solution helps educators establish an updated baseline and maintain measures for growth to determine whether students are getting—and staying—on pace with state educational standards.
---