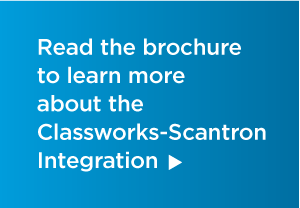 Combining assessment data that identifies students' needs with easy access to classroom instructional resources paired with educational standards helps drive individual achievement. Scantron has partnered with Classworks to connect exam scores with Classworks' digital resources. These resources support student success using individualized learning and differentiated classroom instruction.
Visit Scantron's page on the Classworks site to see the solution in action. Be sure to look at their recent research study on the effectiveness of using Classworks and Scantron assessments together.
Supporting virtual learning during school closures? Check out Classworks' free resources to help during challenging times.