Student feedback about instructors and courses contributes to institutional effectiveness and improves course quality. The following 10 tips help guide you to choosing a solution that will meet your needs today and grow with you into tomorrow.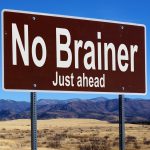 1: Ease of Use
Ultimately, you want software that can grow with your course evaluation and other survey needs, but to get started look for these elements:
WYSIWYG design interface
Full drag-and-drop capabilities for questions and scales, notes, overviews, summaries, and other text
A robust library of commonly-asked questions
Easy installation
Wizards to guide you through survey design and implementation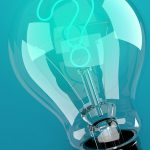 2: Question Formats
An evaluation or other survey's goal is to gather information. Look for a course evaluation software application that allows you to ask a variety of questions with a variety of measuring options. Formats to consider are:
single response
multiple responses
write-in response
rating (for example "on a scale of 1-5, please rate the following")
A good course evaluation solution will let you create your own scales or pick from a library of pre-written (and customizable) questions.


3: Web Delivery Options
Good web delivery should be able to support all or some of the following:
Data validation of write-in responses, "must-complete" questions, ranking scales, and other options that help ensure the respondents answer the survey properly.
Save and Resume capabilities that allow respondents to save their responses and continue at a later time.
Password entry options and e-mail invitations that limit who has access to the survey.
The ability to display lengthy scales as drop-down lists.
Branching or Skip and Hit patterns that allow your respondents to be directed to a new set of questions based on their response(s).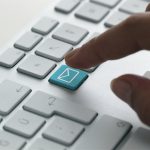 4: Distribution Options
Maximizing response rates is crucial to an effective course evaluation program. If the data you receive needs to accurately reflect the feelings and opinions of your evaluation population, you should avoid skewing your data by forcing your participants into one response method. Look for course evaluation software that allows for different modes of delivery. Even if you are currently only conducting online evaluations, you may need to expand into to expand into other options like paper or need to support mobile delivery or LMS integration.
Ideally, the software you choose should allow you to distribute the same evaluation using multiple methods, and be able to collect responses from all methods into the same response database.

5: Automating the Data Collection
You should also consider your course evaluation volume and need for data accuracy. Web or mobile course evaluations or surveys are a great way to automate your data collection process. A good software application will let you put your evaluation online and collect the responses automatically with data files stored safely on the web server. If you have a large-volume paper evaluation or survey and would like to automate the data collection process, look for software that can design, print, and collect data from scannable forms.

6: Sampling Features
Due to cost and practicality, many organizations survey a sample of their respondent base. A sample provides a statistically valid representative selection of respondents that should reflect the view of the entire audience.
To ensure accuracy, look for software that includes random, stratified, systematic, and cluster sampling.

7: Respondent Lists
Your course evaluation software should allow you to import a respondent list from your student information system (SIS) or other student database.
This improves delivery, ensuring the right students receive the right surveys.

8: Tracking (and Reminding) Respondents
An effective evaluation software application should let you send reminders to non-responders to increase participation. Tracking these non-responders in the software application provides quick access for follow-up correspondence. In addition to tracking who replied, you should also be able to limit replies to one response per respondent.


9: Reporting and Analysis Options
Designing and implementing a survey is important, but viewing the results is the fundamental reason you are conducting a survey. Choose software that allows you to analyze your course evaluation results and provides user-driven views of the results without having to export the data to another tool. Most likely you do not know in advance exactly what you need for reporting and analysis options, so look for an application that delivers robust and functional reporting and analysis options, without requiring you to be a statistician.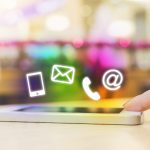 10: Proven Customer Support, Training, and Other Professional Services
As easy as a product is to use, you may still need help and need to work with an established vendor to provide necessary assistance. You should also have access to online and on-site training and support so concerns can be resolved quickly using online help or through a readily available telephone option. Truly full-service evaluation partners should also be able to offer form printing, mailshop services, scanning services, and survey consulting.
---