Technology expenses are among the highest line items in an organization's budget, making it tempting to squeeze by with the equipment you have for as long as possible. Even when finances are tight, adding new tech to your budget can save you significant money in the long-run and help insulate your company from the latest advances in cyberattacks.
To maintain the greatest level of support and security, you should first make sure all equipment and software is compliant with Windows 10. If your business is still using software that predates Windows 10, you will likely find yourself without support should a critical piece of technology fail. In addition, Windows 10 is designed to work seamlessly with equipment such as scanners, which have seen their own vast improvements–both in imaging and overall functionality.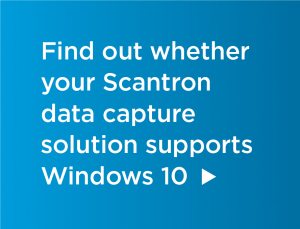 If you're thinking about an equipment or software upgrade but aren't convinced now is the time, consider these key points:
Updated technology means better security: If you're using outdated scanners and software (like Windows 7) to avoid an upgrade, then you are at higher risk for a cyberattack. This means all of your data is in jeopardy, potentially compromising trust and opening the door to an expensive security breach and reputational damage.
New equipment saves money on maintenance: Generally speaking, equipment or software older than five years is more likely to break down, usually when you need it most. Upgrading to a newer model reduces repair and maintenance visits, takes advantage of improvements in energy efficiency, and saves you money over time.
Better technology equals greater efficiency: Not only does new equipment and software provide you with better security, it also can make your team more efficient. Fewer delays due to downtime mean greater productivity from your team. Features available in software upgrades often replace cumbersome manual processes, meaning your team is more efficient with less effort.
The software advances provided by Windows 10 bring greater functionality and security, which go hand-in-hand with the technical advances that are found in newer scanners. Better imaging, coupled with the efficiencies and security brought by Windows 10, can streamline business operations. This ensures that the equipment you rely on to perform your most crucial functions is safe and reliable when you need it most.
---