When I took annual back-to-school photos of my children on the front porch in August 2020, capturing smiling faces beneath fabric masks they had carefully selected based on flashy patterns and designs, I remember feeling a deep sense of uncertainty about the upcoming school year.
In a few short weeks, I will be taking the obligatory front porch first-day-of-school photos again. The uncertainty so many of us felt last August remains and we find ourselves asking, again, "What is this year going to be like?" While nothing is ever certain, with one year of Covid-schooling under our belt, here are my predictions for the 2021-2022 school year: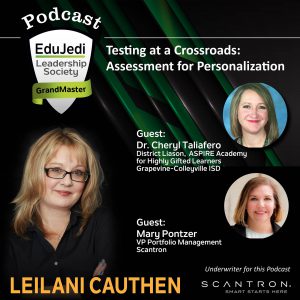 1. Teachers will rise to the occasion (again!)
Chances are you had some extra appreciation for educators during the last school year. Teachers managed in-person and online classes simultaneously, came up with unique ways to help kids bond despite social distancing and masks, and quickly adapted to new technologies. The best thing we can do to support educators is to equip them with the tools they need that gives them more time back in their day to do what they do best…teach!
Scantron believes in the power of well-equipped educators, and we want to give teachers and school administrators the tools they need to frequently, easily, and reliably measure student learning.
2. Students will need personalization more than ever
Every student is unique—that's always been true—but we know that the pandemic has impacted each student differently. More than ever, teachers need to have just-in-time insights to help determine exactly how to best move an individual student forward on their unique learning progression. Scantron knows that educators need solid data and they need it in a timely manner to make critical planning decisions for each student in the classroom.
3. Educators will collaborate in new ways with new tools
In a recent podcast, Dr. Taliferro and I discussed the importance of teacher collaboration and planning in order to help students manage unfinished learning during the 2020-2021 school year. We know that teachers work together for the good of their students in many ways, which is why we are committed to providing educators with new tools to collaboratively review data and have meaningful discussion about helping each student in the school community be successful.
No matter what the upcoming school year brings, Scantron is excited to partner with educators, administrators, and students to go beyond trying to normalize all students for a teaching reset and use assessments to support recovery from learning loss as well as flag unfinished learning.
By Mary Michael Pontzer, VP Portfolio Management for Scantron.
---