Need to demonstrate grade-level proficiency?
New accountability models should include identifying specific progress through grade‑level standards. An effective assessment strategy also includes tests that measure proficiency at a specific point in time for each grade level, such as the end of each unit or learning module or at the end of a term.
These types of assessments are ideally suited to fixed-form tests. Instead of trying to measure a student's overall learning and growth, these assessments track and analyze performance on specific skills and objectives at a specific level of expectation.
Use Ascensus Target to deliver interim district-wide assessments, practice exams for high-stakes standardized tests, CTE certification programs, and much more.
Ascensus Target provides a robust set of reports designed to draw a straight line between your specified educational standards and your students' academic progress. Additional instructional resources deliver targeted practice tests and study guides to help create individualized learning for every student.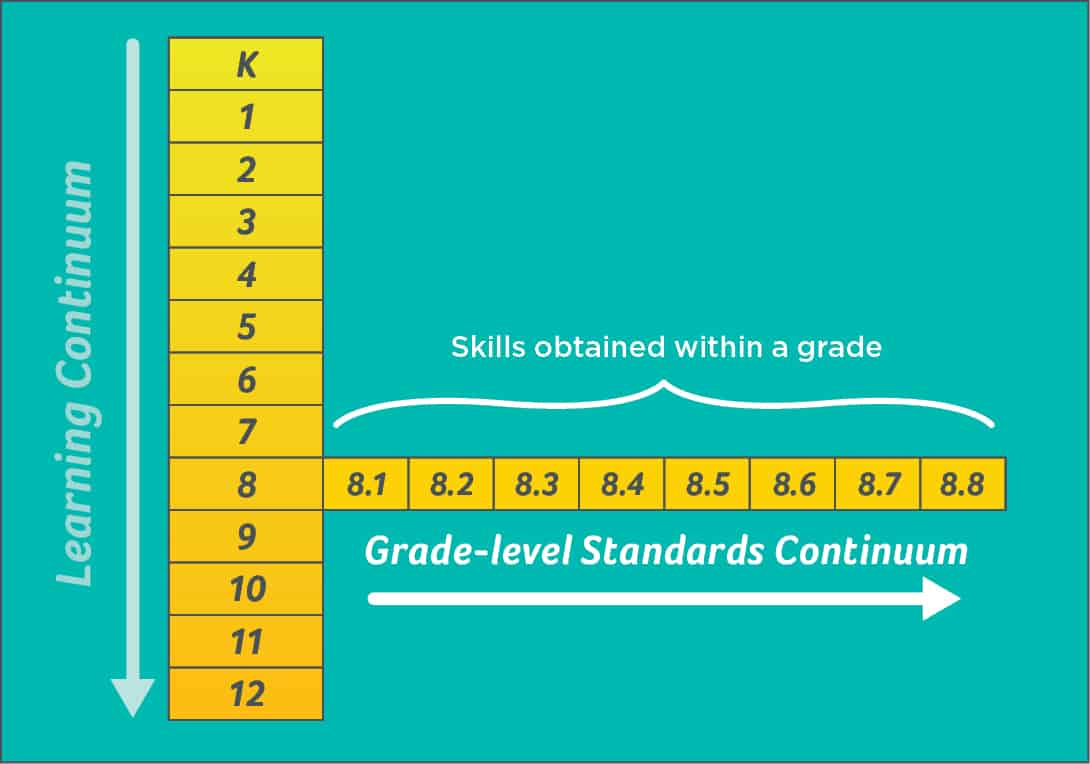 Your Students, Your Content
Scantron's content-neutral format enables you to incorporate content from a wide variety of sources, including using our standards-based item banks, importing items from textbook developers, creating your own custom items, and much more.
Need Ideas?  We Can Help.
In addition, as a consistent leader in academic assessments and one of the first to provide Common Core State Standards-based items, Scantron provides a variety of pre-developed items and assessment banks so you can develop tests quickly and easily. Some options include:
Features & Benefits
Web-Based, Modern Approach

24-hour access to data from any computer with Internet access
Include both traditional and technology-enhanced item types
Secure student testing options
Lockable item banks and tests for sensitive or high-stakes content

Content-Neutral

Use any content or item you like, because that's how it should be.

Scantron® item banks or item banks from Scantron's partners
Common Core State Standards or College & Career Readiness test and item banks
Existing district benchmark or classroom tests
Question banks and tests from ExamView® Test Generator by Turning Technologies®

Aligned with Standards

Core Subject Alignment: State, Common Core, College & Career Readiness, Next Generation Science Standards
CTE Subject Alignment: Key certification standards and requirements (varies by certification)

Identify strengths & weaknesses in preparation for interim formative measurement of student skills, as well as for state testing
Provide detailed, standards-specific reporting for interim test results

Multiple Delivery Methods

Online or paper test administration – using the same test
Inexpensive off-the-shelf imaging scanners and plain paper forms
Mix-and-match delivery methods to support the full spectrum of technology readiness

Collaborative Environment

Team up within your district or school to create and review item banks and tests
Share item banks with other Ascensus districts or schools
Work in the same item bank creating new items from different computers

Immediate Results

View reports as soon as test is submitted online or form is scanned
Aggregate and disaggregate data by selected criteria
Access standards-based reports for an individual student, class, school, district and more for state and federal reporting

Instructional Resources

Link to more than 300,000 educator-evaluated resources organized by each state's standards and readability through netTrekker Search
Link to personalized learning and instructions resources from partners like Edgenuity® and Classworks®
How It Works
Step 1: Purchase Item Banks or Build Your Own
Ascensus Target allows districts to develop an unlimited number of item banks for test generation by:
Creating custom-tailored true/false, multiple choice, multiple response, short response, gridded response, and extended response items
Using Achievement Series to automatically select items for you based on particular educational standards
Collaborating on item development by sharing items with other districts
Using high-quality commercial item banks already aligned to educational standards
Publishing question banks from ExamView® Test Generator
Tracking cumulative statistics and storing items in one centralized location
STEP 2: Develop Tests
Create shared and reusable tests by:
Using content from professional or self-created item banks
Basing a test on a simple answer key using already-printed test booklets
Publishing tests from ExamView® Test Generator
STEP 3: Administer Tests
Mix and match paper-based and online delivery methods to meet the needs of individual district schools and classrooms by:
Delivering tests online from an internet enabled device – PC, Mac, iPad, Kindle, Chromebook, (Android is coming soon)
Using a cost-effective solution such as off-the-shelf imaging scanners and printing customized forms on regular plain paper
Using Scantron® durable Optical Mark Reader scanners and traditional standard forms to mirror high-stakes tests
STEP 4: View Reports
Access real-time results to better inform instruction for immediate student impact by:
Viewing online reports right after an online test is taken or forms are scanned
Accessing standards-based reports for an individual student, class, school, district and more
Analyzing data by subgroups and demographics
Identifying specific student needs and strengths to adjust learning
Connecting to a variety of instructional resources provided by our alliances